We have been manipulating/testing the polymers in order to understand and 'catalogue' their properties.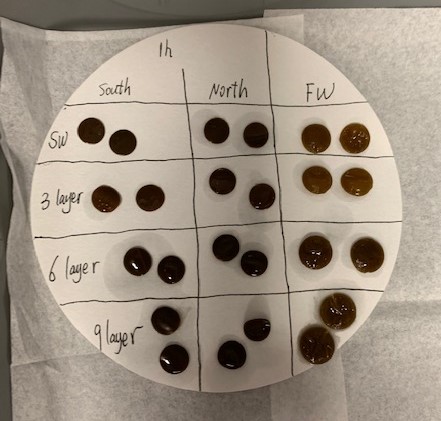 Biodegradability: In order to do better, biodegradability is of utmost importance. The polymers I laminated some weeks ago are tested in the various types of waters the CMBD team and I collected during the field trip last week. We see at the 1 hour test (above) that the fresh water sample (FW) collected from Goolwa is the best environment for polymer degradation. This is possibly due to 1) osmosis or 2) more bacteria in the freshwater sample. At this short time frame option 1) is more plausible. Testing for biodegradability will  take place in further temporalities. (Note that the circle craft cutter has come in handy for preparing sample uniformity, thus making changes visible against a standard)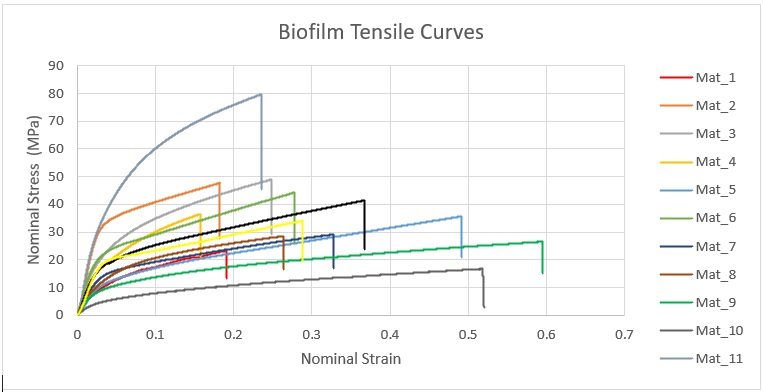 Tensile strength: Along with biodegradability is the need to serve purpose. Polymers were tested by Flinders University research team for strength under stretch test.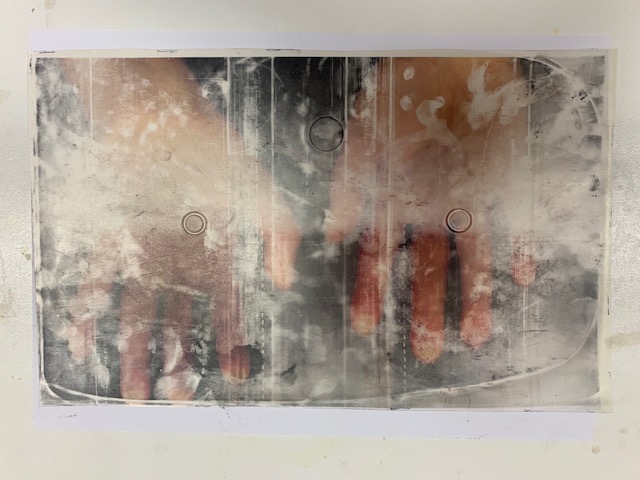 Copier printing: Polymer was run through the copier. Jet printing inks failed to adhere to the polymer surface resulting in powdery image. I will be doing more work in this area.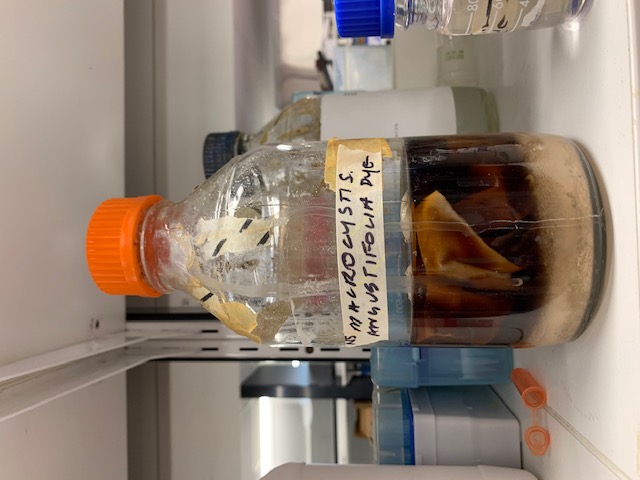 Dye: A bleached biomass has separated from the supernatant which has retained dye.
Water proofing: We have been devising different types of experiments to improve water resistance and to reduce polymer leakage. These includes adding waterproofing additives and improving physical properties.